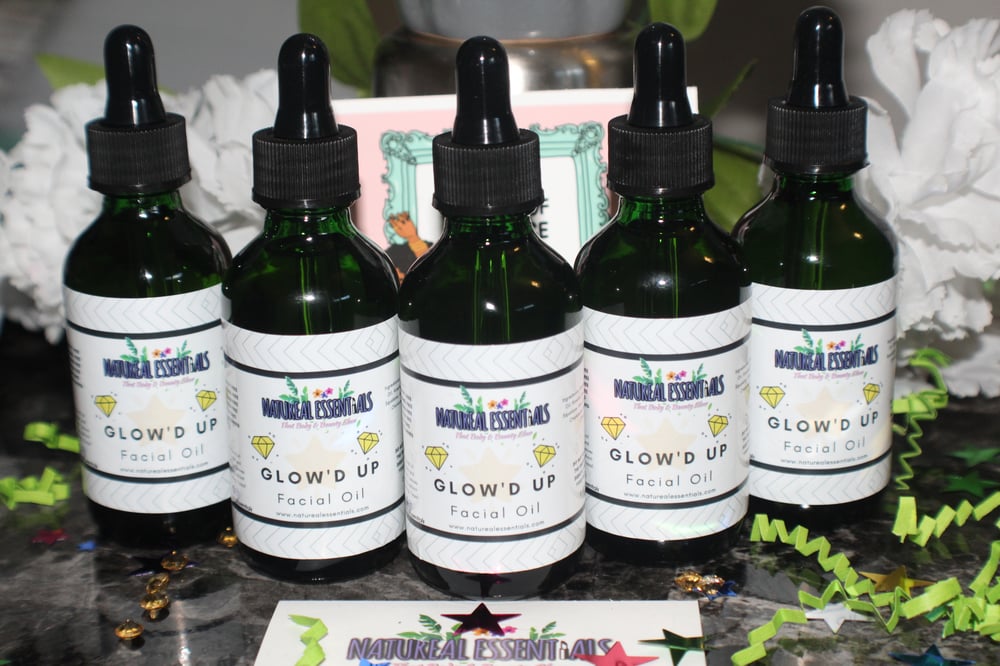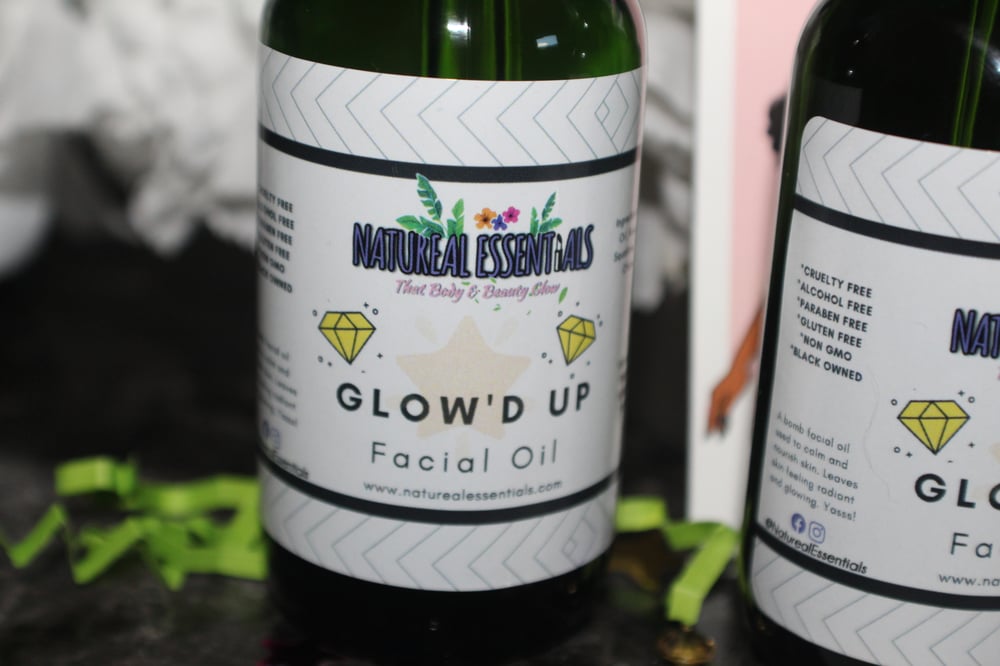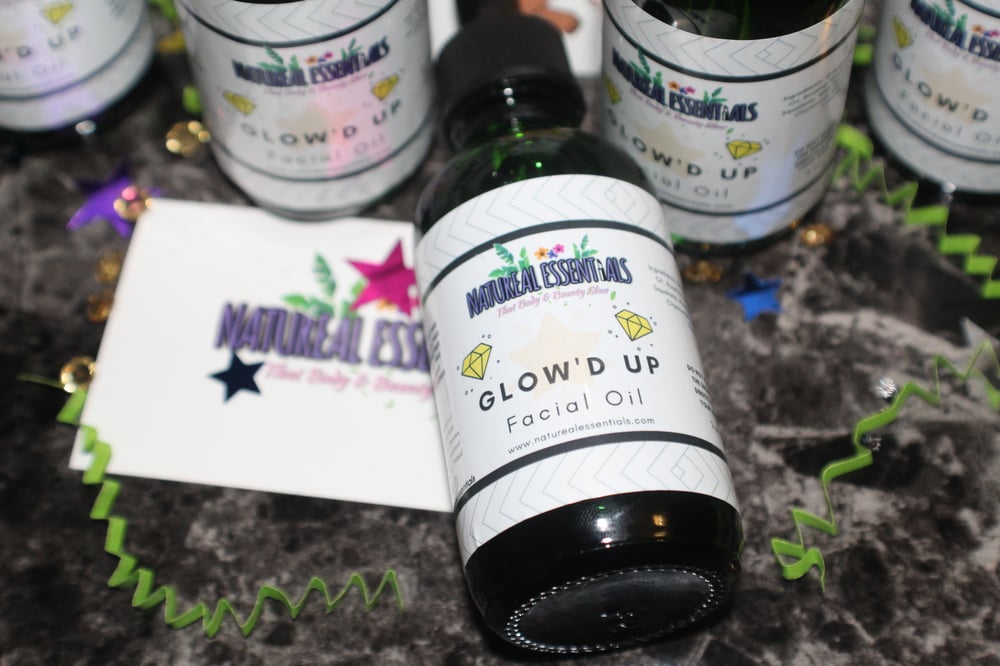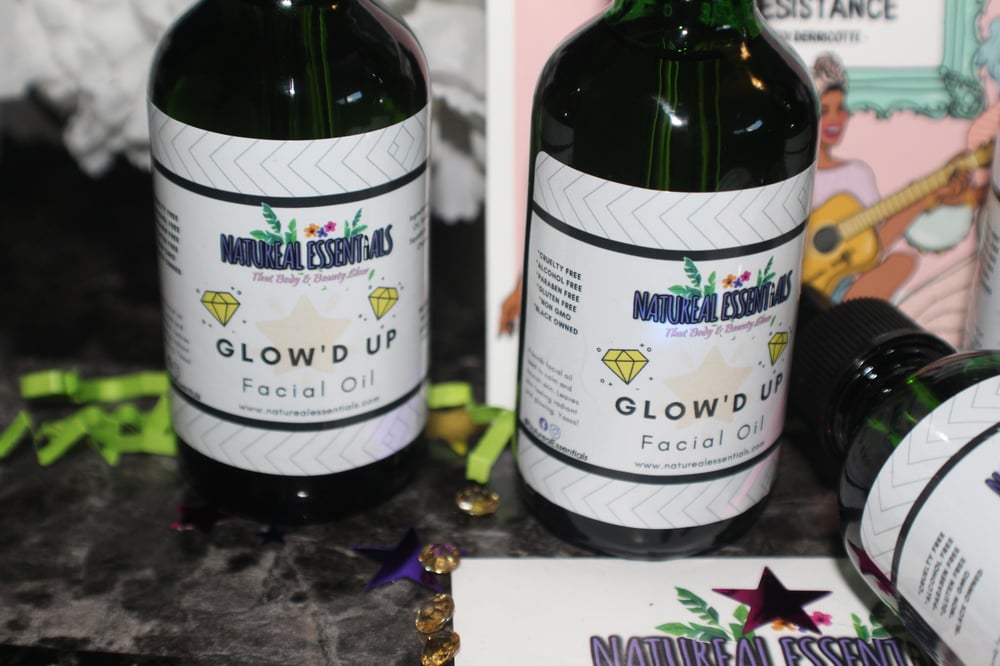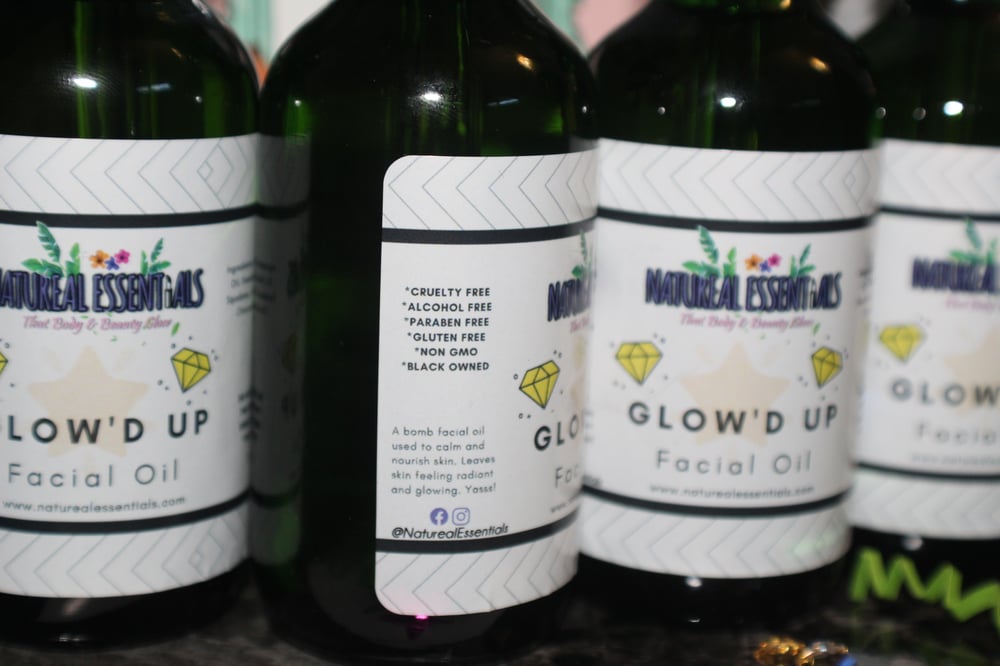 In Keepin up that Glow - here is our Glow'd Up Facial Oil blend! Glow'd Up is a Bomb but simple facial oil used to calm and nourish skin. Leaves skin feeling hydrated, radiant, and glowwy!! Treat your skin! Add to your skincare routine. Only a few drops needed at the end of your facial routine, can be used day or night. Infused with Squalane, and botanical extracts like Chamomile and Aloe. (soothes skin and adds extra hydration while adding a small barrier to the skin.)
This facial oil blend contains just a handful of ingredients that all work to give you that glow! Light oil, and a dropper function to keep track of how much you use! Simple!
Ingredients include: Grapeseed Oil (& Argan Oil Blend), Rosehip Seed Oil, Squalane (Olive derived), Aloe extract, Chamomile extract, Vitamin E.
Small batches created at a time.