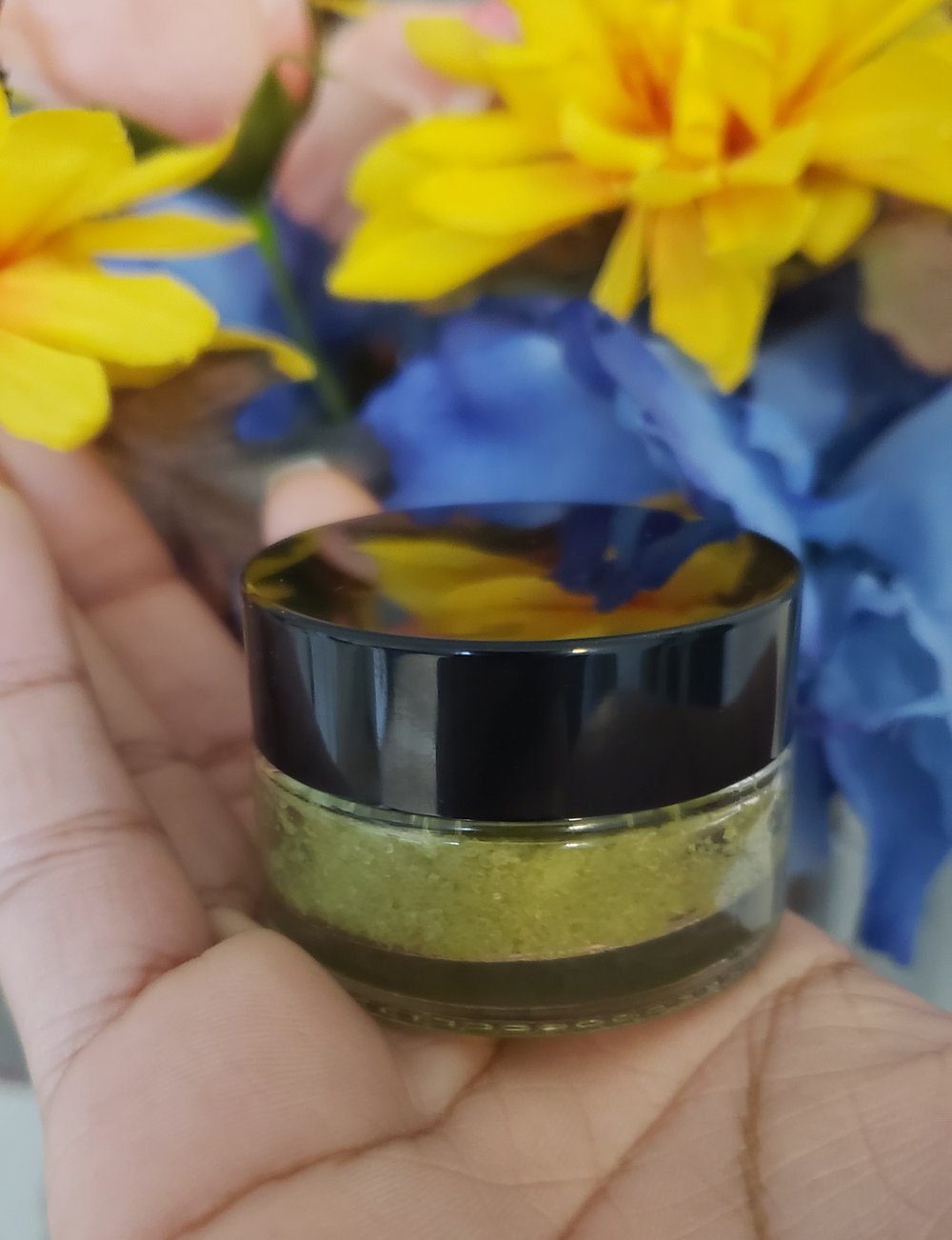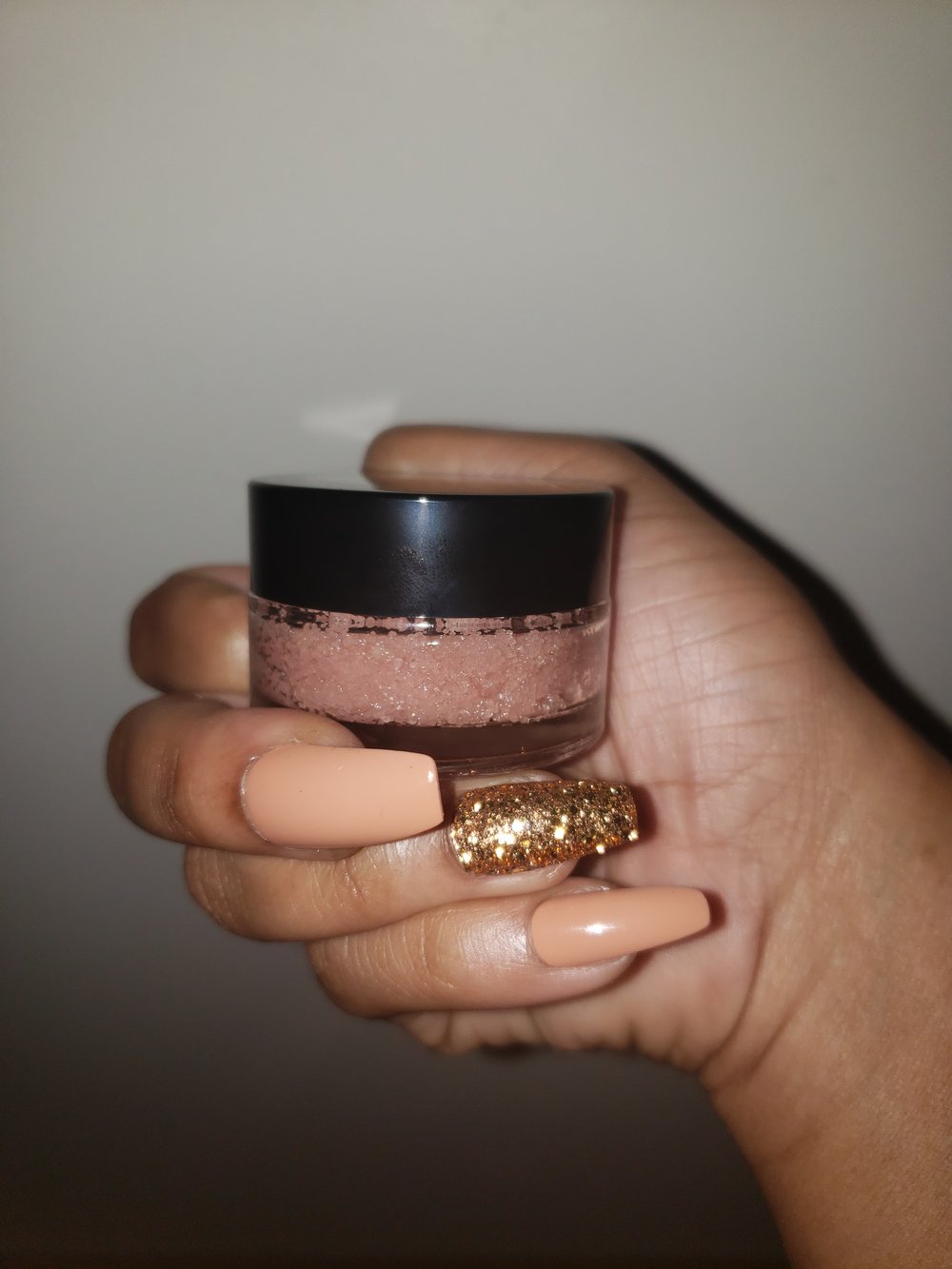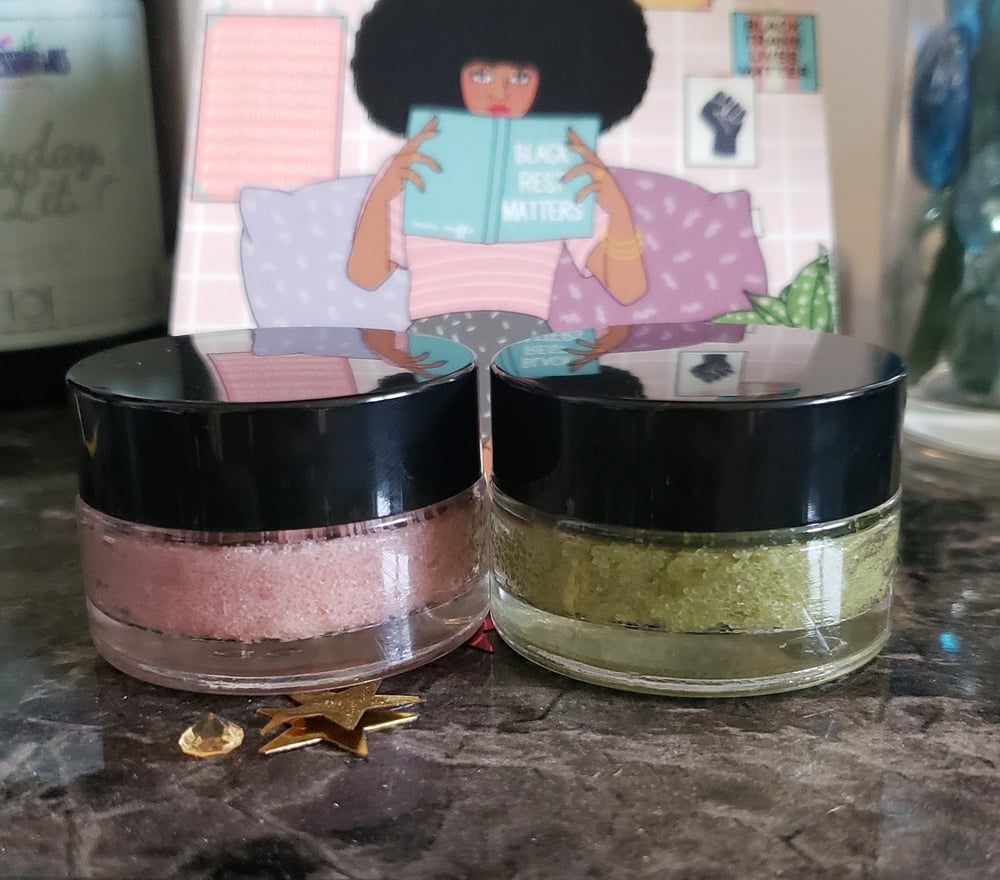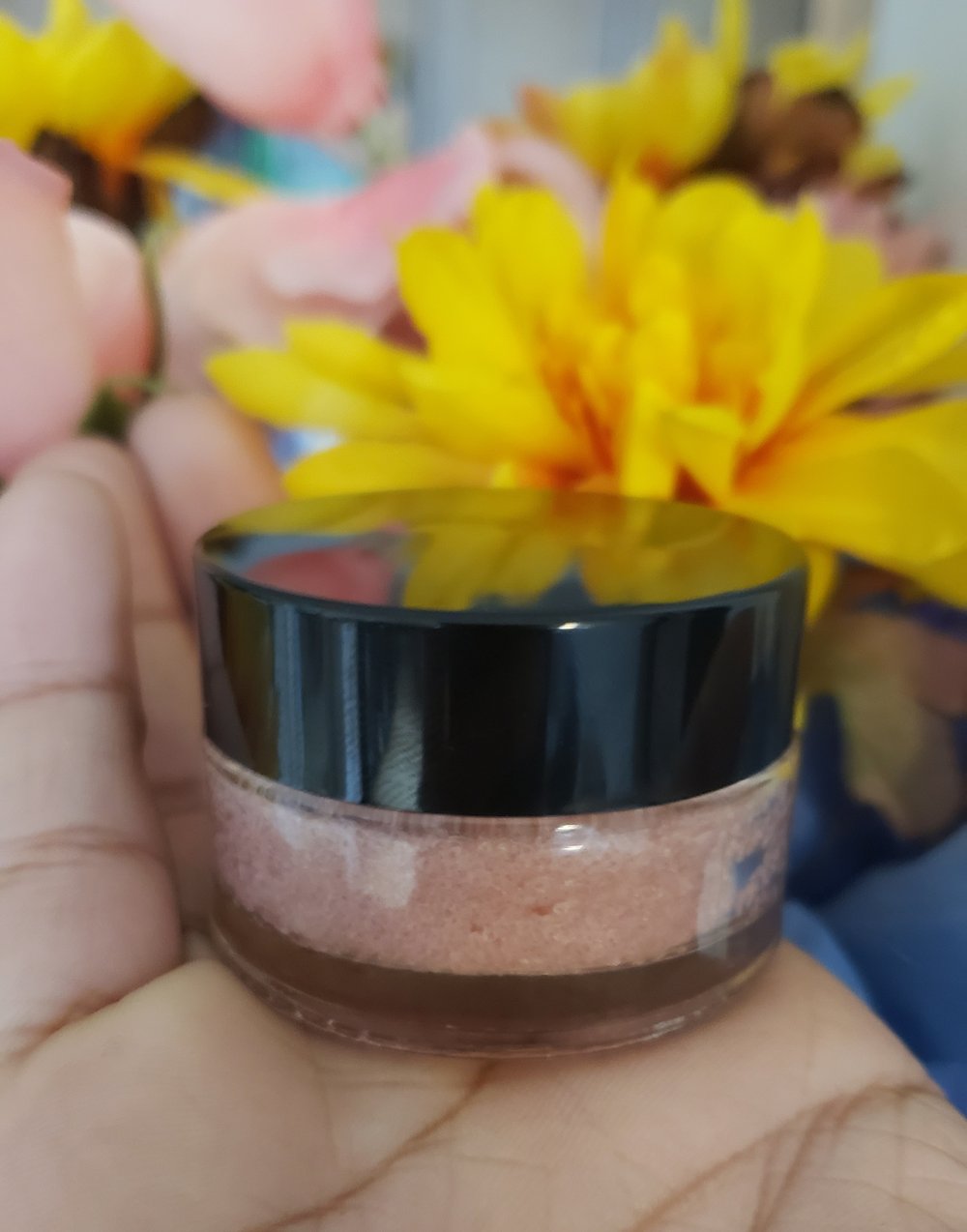 Not your ordinary lipscrub! Clears the dead skin that accumulates on your lips during the week. Good for removing peeling skin, hanging skin, smoothing lips. Can be used a couple times a week morning or night. Solidifies when cool and melts when rubbed into skin.
*Esp good for smoker or dry lips*!!! Also great to use before lip balm and applying makeup products onto lips for smooth application.
M.Y.O.B. means Mind Your Own Business and moisturize them lips!
Made with all natural ingredients. But please don't eat it loves.
Ingredients: Pure Sugar Cane, Organic Cocoa Butter, Organic Fractionated Coconut Oil, Sunflower Oil, Jojoba Oil, Vitamin E, beezwax
*Peppermint Essential Oil or Fruit Punch Scent*
*cocoa butter & beezwax allows for product to resolidify when cool but melts in warmth of skin.
SCRUB BLENDS:
Green Scrub: "Matcha Mint" [Includes Matcha Green Tea]
Bright Coral Scrub: "Sweet Treat" [Includes red coral color using plant based color]