Max N Relax Candles (Limited Edition)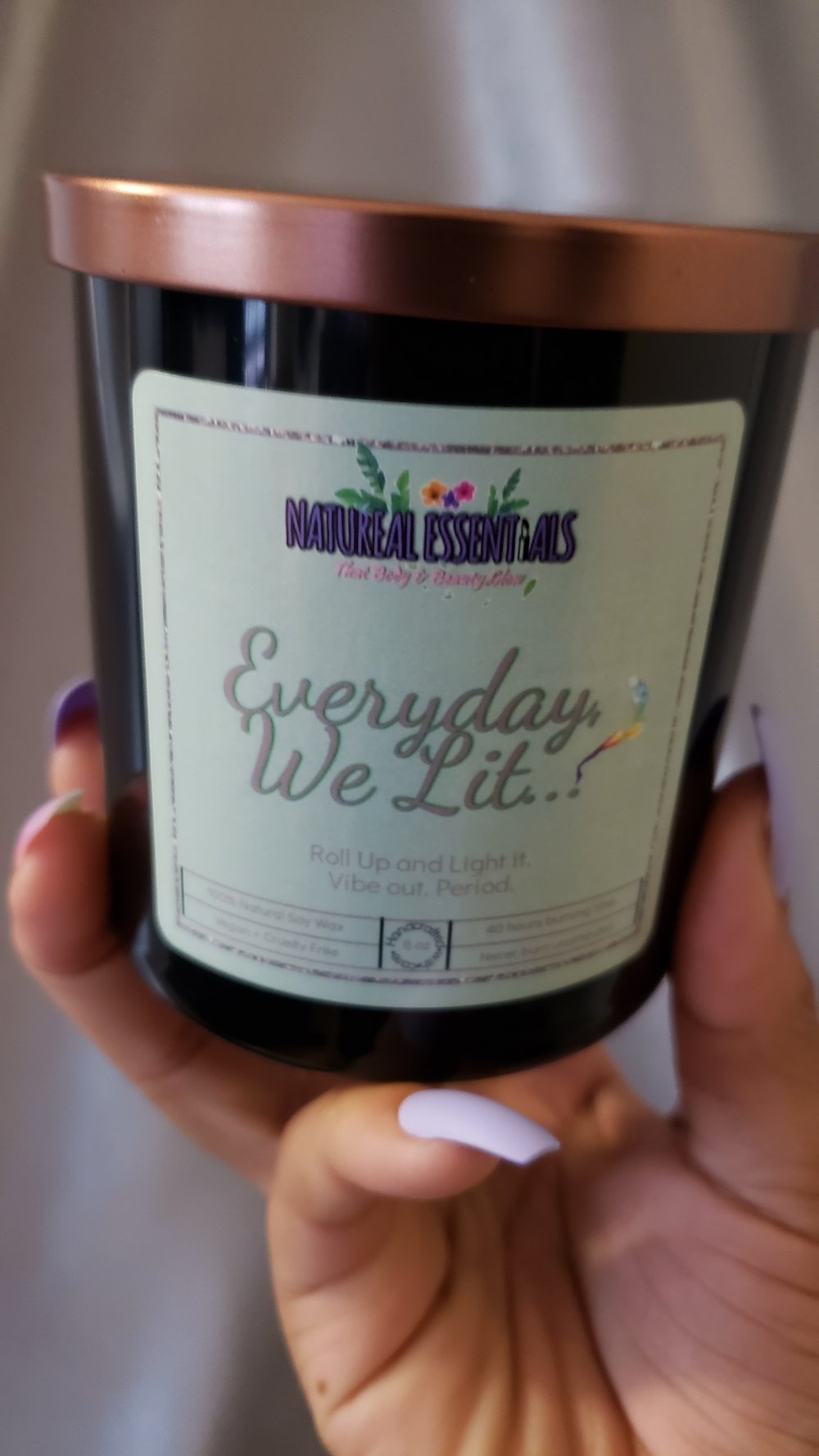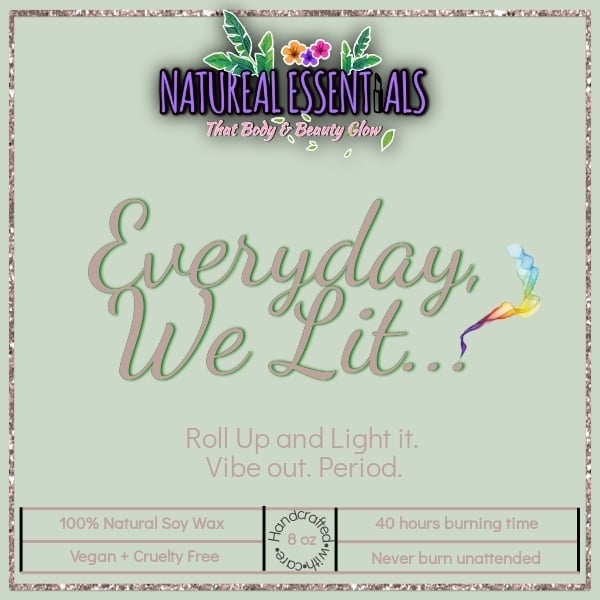 One of my fave self care things is to vibe out to the scents in my home. After a long day, nothing is like opening the door to YOUR space, and smelling a welcoming smell. Natureal Essentials Candles fill your space with an amazing aroma while you do your thang! Perfect for EVERYONE.
[CURRENTLY UNAVAILABLE BUT WILL BE RETURNING IN WINTER MONTHS]
Hand-poured 8 ounce scented candle with Golden Lid. Made with LOVE.
Candle Descriptions Below:
**"Everyday We Lit... " :
Perfect to use when you are lighting up, smoking and trying to keep a nice scent to fill your home space. Recommended to be used during and after.
Black Raspberry Vanilla scent (includes notes of Bergamot, pear, plum wine, vanilla, orchid, cashmere, and musk scents.)
**"M.Y.O.B. & Manifest" :
When you are just trying to mind your own moisturized business, focus and get things done for yourself.
Invigorating fruity scent with Tomato leaf, red currant, lemon, rosemary, grapefruit, eucalyptus, and lavender. Also with Orange basil and fir needle essential oil.
All Candles made with 100% Natural Soy Wax and nontoxic cotton wicks. Scents made from Vegan ingredients, IFRA tested and approved, Non toxic to use. Wash hands after handling. Do not burn unattended. Limit how long you burn to 3-4 hours at a time. Make sure you trim the wick with scissors before a new burn to avoid extra burning, soot, and popping from buildup. Can reuse container.
Other Candles description will be added as introduced to public. Stay tuned!