Self Care Salt Bath Detox Blends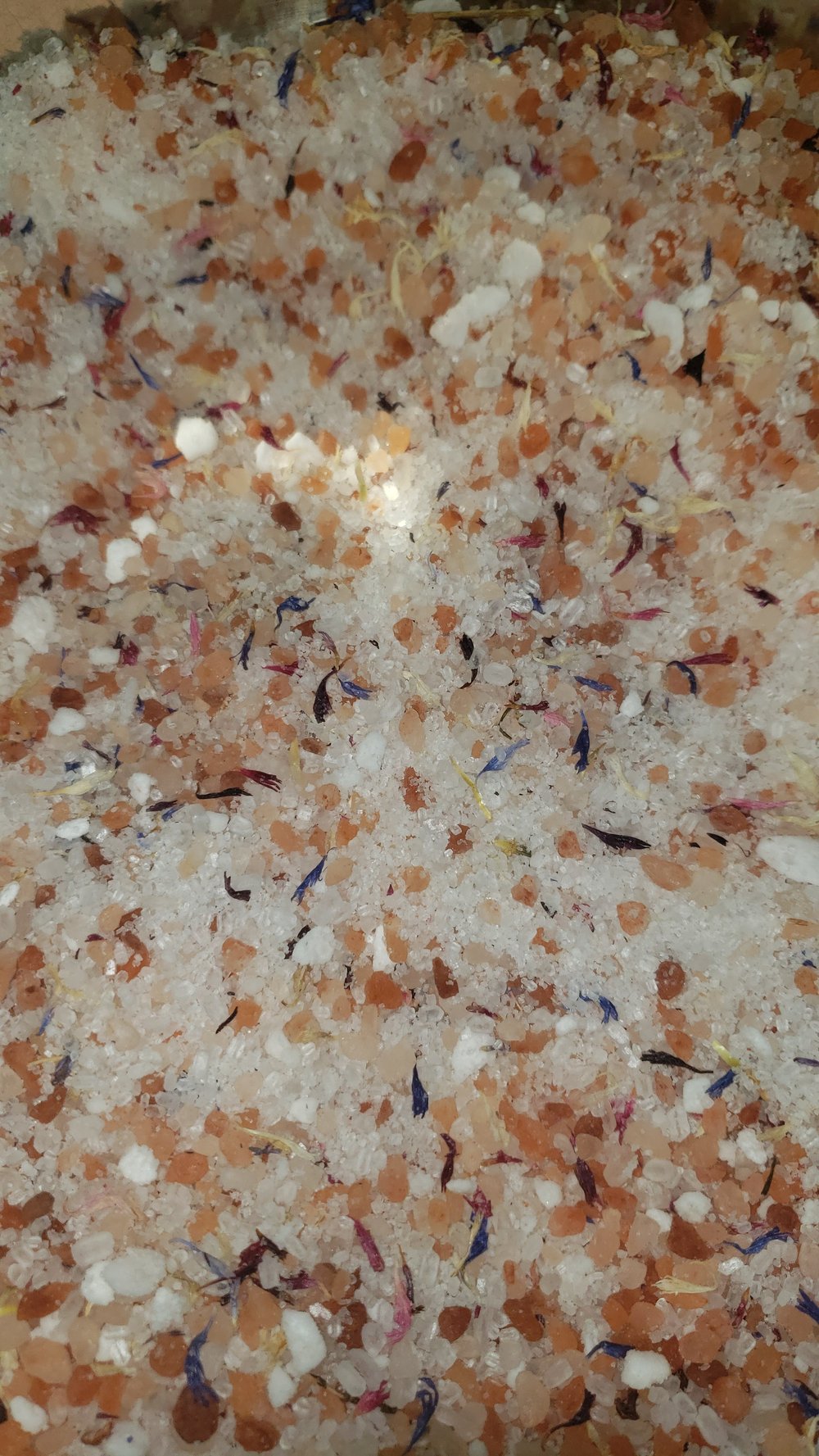 Natureal Essentials Bath Blends are meant to be used to show your body attention and to relieve mind and body tension.
Two bath kinds:
- "Recharge" (Lavender, Lemongrass, Eucalyptus blend): Boost your mood, calm your mind, destress and balance your body. The smell of this blend is AMAZING!
- "Venus" (details to come)
Salt baths help to:
-connect with self
-relieve stress symptoms
-calm your mood
-calms skin and irritanting skin condition symptoms
-balance alkaline levels in body
-promote sleep
-increase immunity
-soften skin
-calms muscles & joints
-helps stimulate circulation.
Use: pour 1/4 cup - 1/2 cup in a warm bath. Soak for 15-20 mins or as long as you want.
Ingredients: Epsom Salt, Pink Himalayan dead sea salt, Magnesium Flakes, Baking Soda, Grapeseed Oil, Emu Oil , Lavender Oil, Eucalyptus Oil, Lemongrass Oil, CornFlower leaves