Self Care Salt Bath Detox Blends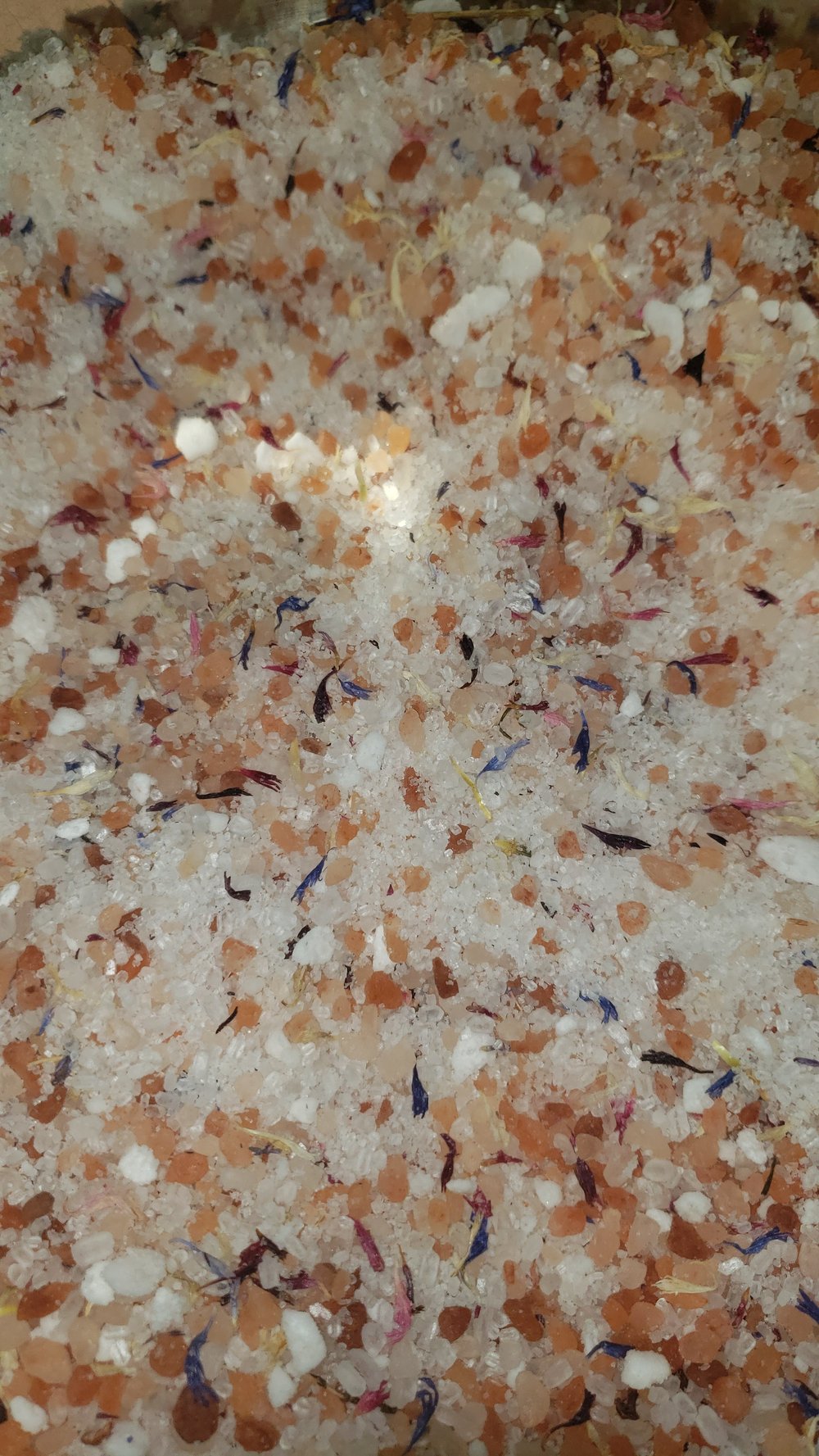 Natureal Essentials Bath Blends are meant to be used to show your body attention and to relieve mind and body tension.
Salt baths help to:
-connect with self
-relieve stress symptoms
-calm your mood
-calm skin and irritating skin condition symptoms using detox properties
-balance alkaline levels in body
-promote sleep
-increase immunity
-soften skin
-soothe muscles & joints
-stimulate circulation.
Use: pour 1/4 cup - 1/2 cup in a warm bath. Soak for 15-20 mins or as long as you want. Now includes mini spoon in packaging to assist.
*Keep in Cool storage spot like under sink.*
Two bath TYPES:
- "Recharge" (Lavender, Lemongrass, Eucalyptus blend): Boost your mood, calm your mind, destress and balance your body. The smell of this blend is AMAZING!
- "Venus" (details to come)
Ingredients: Epsom Salt, Pink Himalayan dead sea salt, Magnesium Flakes, Baking Soda, Grapeseed Oil, Emu Oil , Lavender Oil, Eucalyptus Oil, Lemongrass Oil, CornFlower leaves
Shelf life: Lasts 3-6 months. Keep away from water and store in cool place to preserve its longevity.