The Homie Collection Self-Care Bundle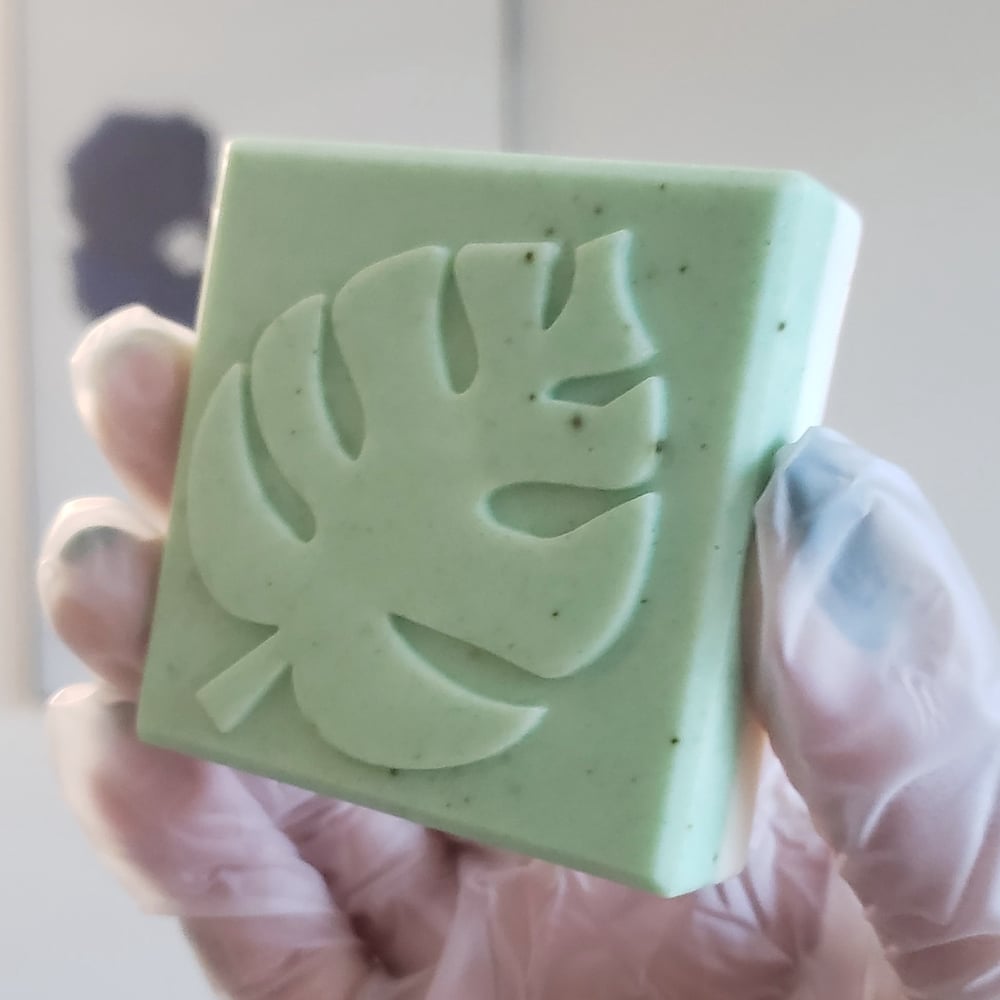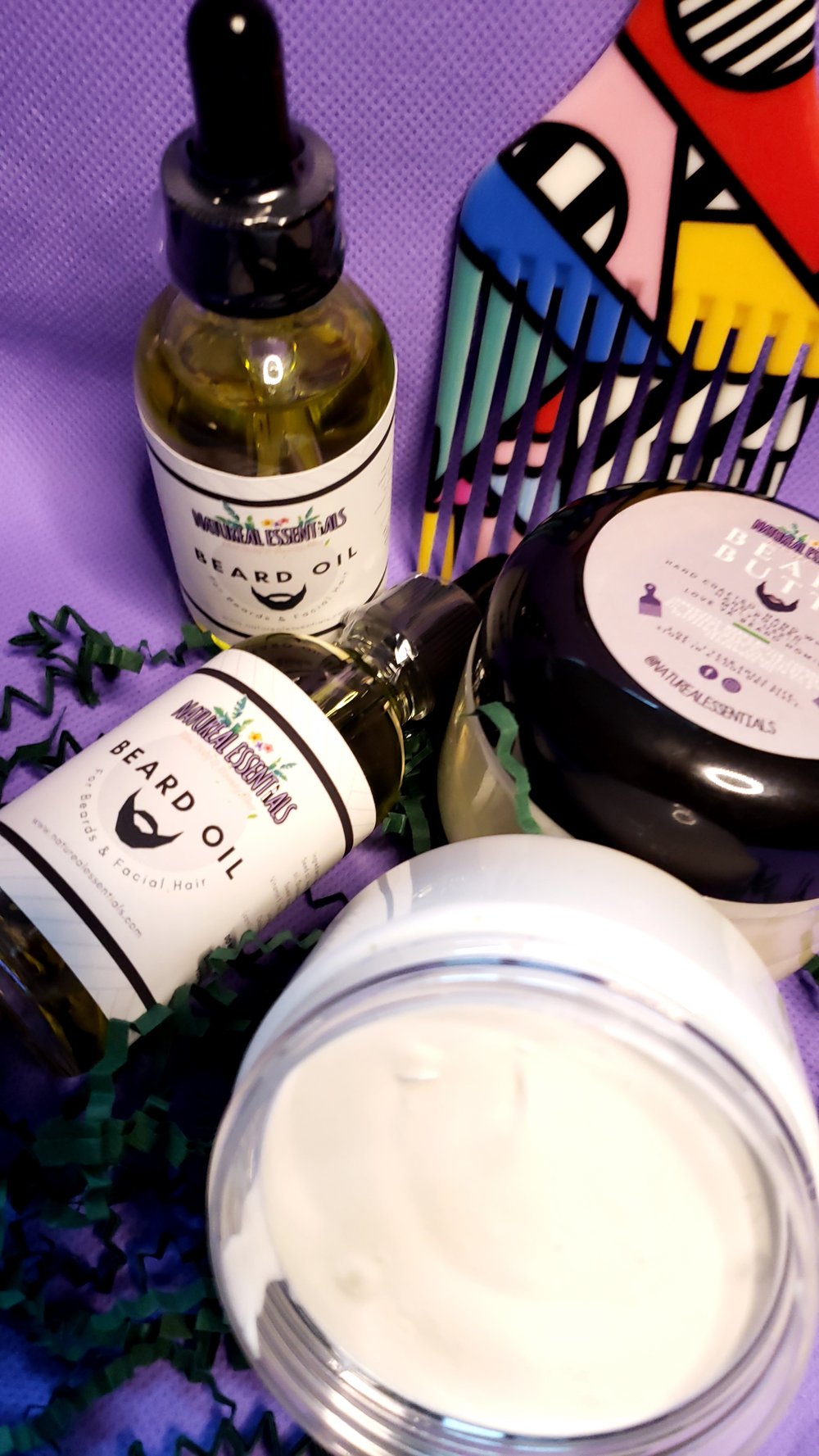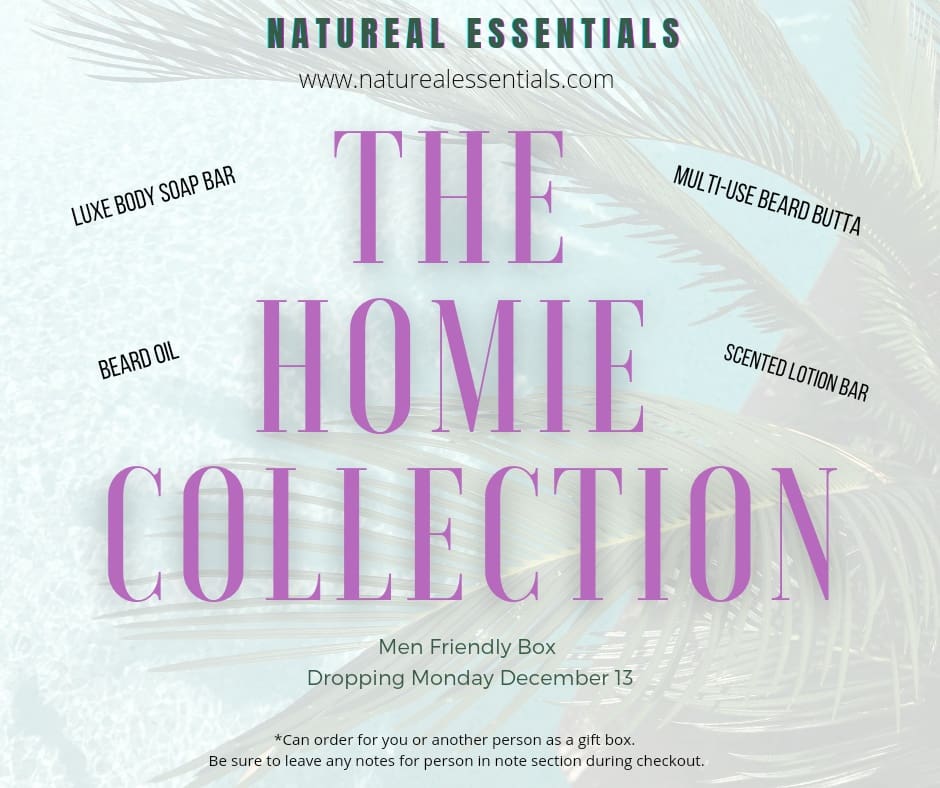 Introducing the Limited Edition Homie Self-Care Bundle
The Homie Collection is now available! This collection includes 4 HANDMADE products and an additional accesory in each box.
- Goat Milk soap infused with Matcha green tea powder (limited edition and available separately)**
-Body Butta Lotion Bars (solid bars that Melt right in skin for moisture and softness! Bars are lightly scented, Great to rub on skin for ashiness and extra moisture with no mess. Limited edition and available purchase separately)**
-Beard Oil (includes Hemp Seed, Apricot Seed, and cornflower infusion) *also sold separate in product listings*
-Multiuse Beard Butta (vitamin enriched, handwhipped! a Homie Favorite also sold separate in our list of products!)
**- "Midnight Waters" unisex soothing calming and attractive scent
[Scent notes include bergamot, orange, sparkling cassis, deep sea water, hyacinth, blue lilies, lemon zest, patchouli, and seaweed.]
Great set for yourself, friend, Boo thang, husband, loved ones.